The td-net complements existing offerings from established institutions of tertiary education, regardless of discipline, but often in collaboration with universities.
The aim of the td-net is for as many students and researchers in Switzerland as possible to acquire competences for this research approach and for professional process design. This should improve the quality of transdisciplinary research in the future and also transform teaching at universities.
The td-net is also internationally networked and active in this area. (ITD Alliance and SHAPE-ID Toolkit)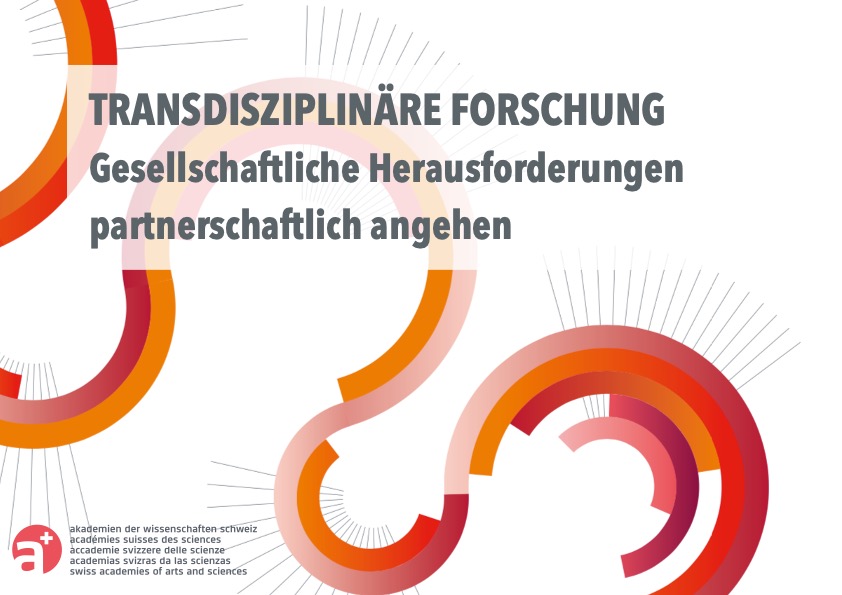 Science at Noon
Das S@N vom 8.10.2020 bietet eine Einführung in die Transdisziplinäre Forschung und stellt Möglichkeien zur Vertiefung vor. Zwei innovative Produkte stehen dabei im Zentrum......
Der weltweit erste MOOC zu Transdisziplinärer Forschung und die td-net Toolbox zur Koproduktion von Wissen werden vorgestellt.

Inhalt
Auftakt: Claudia Appenzeller, exec. MPA, Generalsekretärin der Akademien der Wissenschaften Schweiz
Das Netzwerk für Transdisziplinäre Forschung – wie die Akademien Kompetenzen bündeln: Theres Paulsen
Was ist transdisziplinäre Forschung? Der Schweizer MOOC erleichtert den Einstieg: Tobias Buser
BESTandermatt – Einblick in ein Fallbeispiel aus der Forschung: 
Dr. Caroline Näther, Hochschule Luzern, Institut für Soziokulturelle Entwicklung
Wie kann Wissen gemeinsam produziert werden? Die td-net Toolbox hilft: Dr. Sibylle Studer, Projektleiterin td-net
How can we address societal challenges with research? Investigate principles, processes, and applications of transdisciplinarity.